Charm bags, Lucky Bags, or Gris Gris have always been a popular spell and are packed with so much energy. This folk practice is a type of ritual used for performing any spell and works by keeping all the ingredients of your craft in a special bag. You can sprinkle them with oil or place them by candles, but either way they are pretty bad-ass by themselves. These bags work on a consistent basis and can be used for a long period of time. Best of all, all the ingredients you need stay in a neat little package.
Why Charm Bags?
Charm bags are a great way to have it all in a spell and keep your intentions close to your heart.  You can use the bag to help you manipulate energy in a specific area of life. For example, if your having issues at work, keeping a charm bag in your desk is perfect and will radiate your intentions in the surrounding area. Just keep your bags a secret, there is an old folk superstition that once charm bags are seen by others, they lose their kick. Read on for some awesome ways to make your own magick using charm bags.
1. Add Some Mother-Earth: Crystals, Herbs, Roots, & Dirt.
Nature embodies the energy we need to manifest our intentions, you just have to know how to tap into it. For instance, if you are creating a charm bag for love add some Rose Quartz. Need some psychic mojo? Add some Star Anise. Want to contact a loved one during Halloween, try some graveyard dirt. Too scared? I got you, try herbal graveyard dust; a perfect substitute without having to go to the grave. See Witchy Herbs.
2. Use Your Personal Charm.
Charms, trinkets and pendants make an awesome addition to charm bags, especially when used for meditation before hand. Even a charm carried around in your pocket all day will be infused with your personal energy, and will add the desired effect to mojo bags. However, consider the vibes that you're passing off to your pendants. Wear your charm while you are engaging in some sort of activity that will absorb the energy you will need for later. For example, do you need help shaking trolls? Wearing a pendant during a kick-boxing class might be appropriate. Whatever the intention, just make sure to add your personal flare to it. Also, consider adding charms made of metal. Certain metals resonate a special energy you may be looking for; making your bags charming AF. See Magick Metals.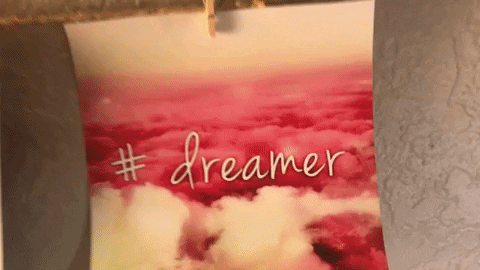 3. Add Some Pics.
Photographs carry a ton of energy, and have been used in folk-magick for centuries. Adding pics of people, places or things will up your charm bag game! Hand written affirmations are just as effective. An example, hand writing an affirmation a certain number of times to snatch the desired result is an old hoodoo practice that I have personally seen work! Seven is a good starting place because it's so blessed. See Guide to Numerology.
4. Pick a Color, Any Color.
Once you have picked out your items, it's now time to choose the cloth that holds your magick. Traditionally, red is a favorite. However, I personally use a cloth that connects with my intention. Lucky bags need to have a personal touch, so find a color that corresponds with the intention. This method is very effective, as it connects to your subconscious level. If pink makes you think of love than use it. Sub-consciously you will always associate pink with love, and will manifest your intentions with better success. See Color Magick.
5. Make Your Spell Come Alive!
After all your hard work, it's time to make your bags come alive. You can do this using a flame, smoke or breath. Breathing into your Lucky bag is one of the most powerful actions you can take, as you are breathing spirit and energy directly into your charm. You can even pray or chant over your bag too. Don't forget to feed your charm bag with a special oil to amplify your intentions and reinforce you charm bag goals.
Charm bags can be designed and filled many different ways, but either way keep them personal and close. Whatever your heart desires is all this bag should contain. If you like herbs, add them. If you love pictures or charms, throw 'em in! Now work your charm and watch your spells grow!